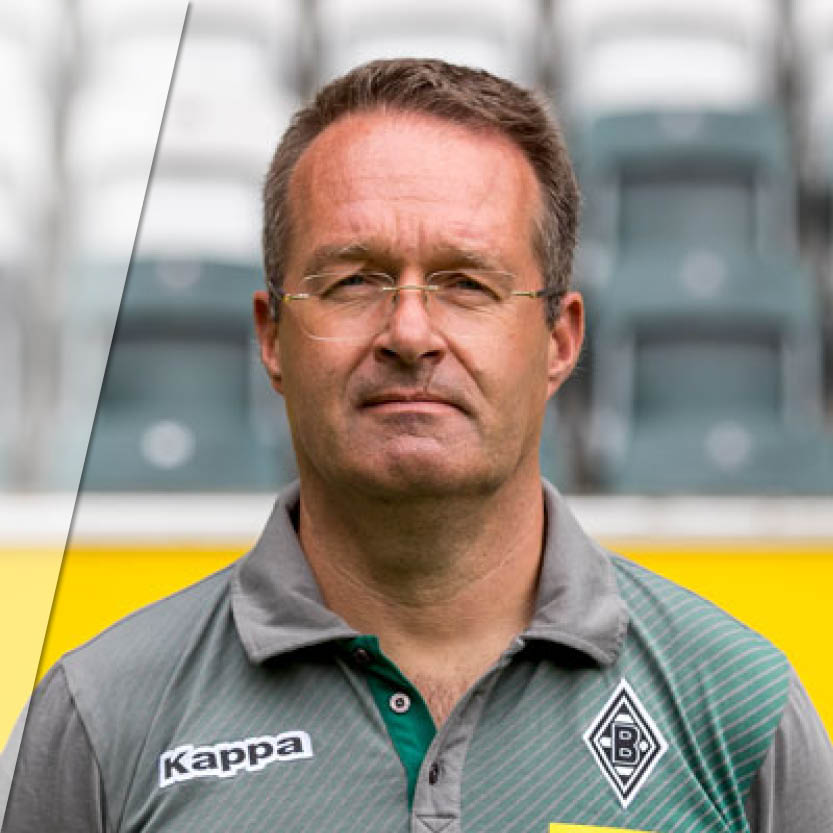 Dr. Andreas Schlumberger studied sports science, sports medicine, and sports history at the University of Frankfurt am Main. During his studies, he was a research assistant in the field of training science with a special focus on endurance and performance diagnostics with Prof. Schmidtbleicher.
From 2000 to 2011, he was active as a rehabilitation trainer at the EDEN Reha in Donaustauf with a focus on the rehabilitation of footballers. Alongside this, he worked as a fitness coach for the football team 1. FC Nürnberg in the 1st Bundesliga.
He then became the Head of Fitness for the German Junior National Football Team of the U15-U21 classes as well as Head of Conditioning Lectures at the Hennes Weisweiler Academy in Cologne. Dr. Schlumberger then worked for four years as Head of Fitness and Rehabilitation at BVB Borussia Dortmund, both in the youth division and in the primary team. Following this, he held the position of Head of Rehabilitation and Prevention at FC Bayern Munich and their primary team in the 1st Bundesliga. Since 2017, Dr. Andreas Schlumberger is the Director of Medicine and Prevention at VfL 1099 Borussia in Mönchengladbach.
Over the course of his career, he has been able to celebrate numerous successes. Among these are the German Championship Title, which he achieved twice with FC Bayern Munich and once with BVB Borussia; the victors of the DFP Cup with FC Nürnberg, BVB Borussia Dortmund, and FC Bayern Munich, as well as winning the German Supercup with BVB Borussia Dortmund and FC Bayern Munich. In 2013 he accompanied BVB Borussia Dortmund into the Champions League Finale and was part of the team that helped the German junior football teams of the U17, U19, and U21 classes achieve the European championship title.